Use Page Templates to Compose Pages¶
This tutorial shows you how to use Skuid Page Templates to help you create new pages faster than ever.
In this example, you will build a simple tab page for the Contact object.
Click on Pages, then click Create New Page.¶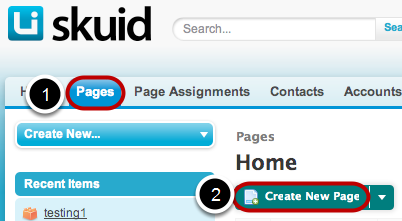 Name your New Page and select a Page Template.¶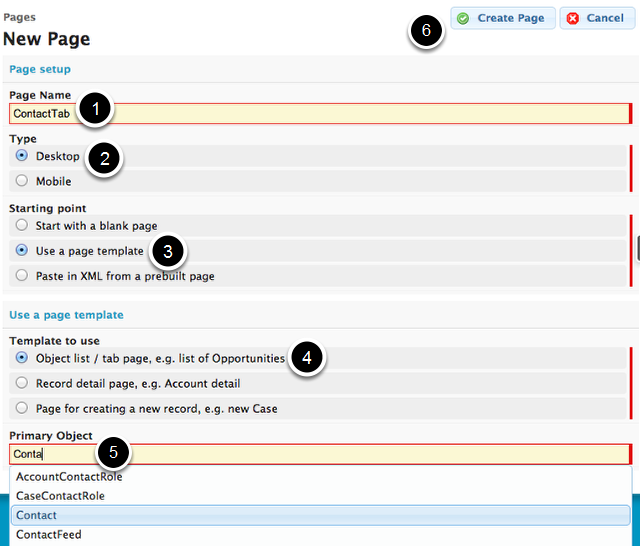 Give your page a name with no spaces.
For this example, we will leave the default 'Type' as Desktop.
Select Use a page template in the 'Starting point' section.
The 'Use a page template' selection will appear after your selection in Step 3. You can use choose among templates for object list, object tab, record detail, and new record pages. In this example, we will create a tab page for the Contact object. Select the radio button next to Object list / tab page, e.g. list of Opportunities in the 'Template to use' section.
Start typing to choose a primary object from the auto-populated list.
Click Create Page.
A Page Template will appear that you can continue to build on.¶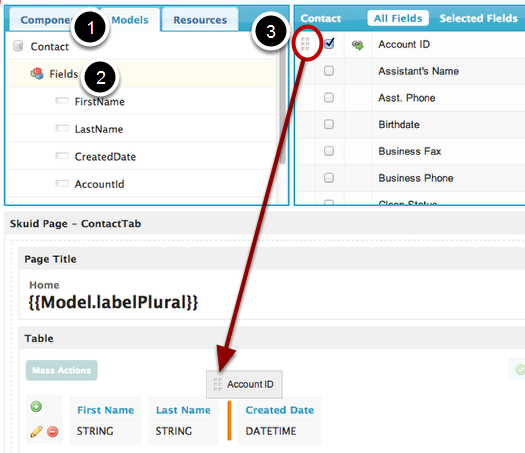 The Page Template includes pre-built models and components. You can add more models, more components, and more fields to these pages.
To add new fields:
Click Models.
Click on a Model and then click on Fields.
Check the fields you want to include and drag and drop them into the components below. (You can also drag fields from the list on the left.)